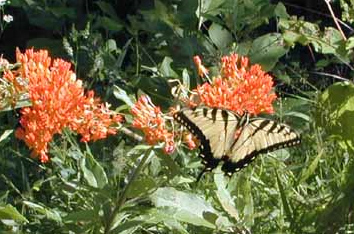 Today was a short ride, and just as well, since I was ready for a break. We had a good ride through Crab Orchard Wildlife Refuge, surrounding man-made lakes built in the 1940s by the Army Corps of Engineers.

Carbondale is home to Southern Illinois University, and breakfast in the cafe across from the college was much different than any we had had for a long time. First, there was a "No Smoking" sign posted on the door. Then, there were breakfast menu choices that included fresh fruit and entrees with vegetables. In most of the small town cafes where we have been eating, breakfast is always some sort of combination or permutation of eggs (no omelets), bacon, sausage, ham, biscuits (with or without gravy), hashbrowns, and white toast. One menu stated, "We don't make omelets", leaving us to wonder why. Another menu had omelets and should have stated, "We don't make omelets." Our German friends began to miss real cheese and bread after their experience with American processed cheese and white toast. At one cafe I ordered orange juice and was brought about 2 fluid ounces, as if to say one shouldn't venture out of the fat group into the fruit group for breakfast. Finally, not everyone in the Carbondale cafe stopped talking, chewing, or smoking to stare at us as if we had just landed in a space ship when we walked in. Of course, it does help to take off our helmets first.

Our friend Bill Davies picked us up in his van and took us home for much needed showers and comfortable hospitality, just as the temperature climbed back to near 100 degrees. It had been almost 4 weeks since we had ridden in a motorized vehicle.